CryptoEconomics Certificate Programme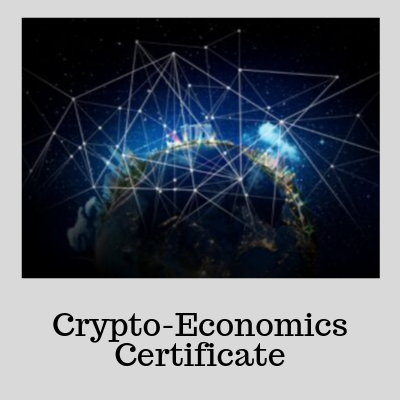 CryptoEconomics Certificate Programme
sale
Certified in Crypto-Economics
This programme certifies you in basic and intermediate levels of the field of CryptoEconomics. This is a self-paced course with support from experts in CryptoEconomics. This support can be achieved via reasonable Email communication. You may request more support should you need it for an extra fee.
After your tuition is paid, you will receive your GCAS.ie email account, which you will use to access the course material including recorded lectures and supporting materials.
To be granted a certificate you will need to complete an examination on the materials. This examination is about 30 minutes in length and is graded pass/fail.